Tehama County Library - Red Bluff - Corning - Los Molinos
Tax forms are available at all three branches.
Browse the Library's Materials
New At Your Library

Spring Bunco Bash!
We will be holding our spring bunco fundraiser on Monday March 10th at the Red Bluff Elks Lodge. Tickets are on sale NOW at the Tehama County Library. We have limited space so get your tickets early.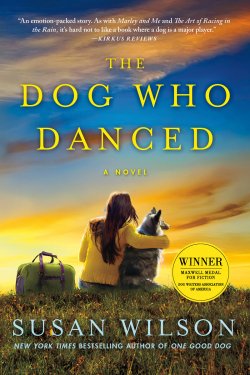 Join the Red Bluff Library book club
The Red Bluff book club will be meeting Tuesday March18th from 6-7p.m. We will be discussing the novel "The Dog Who Danced" by Susan Wilson. If you are a dog lover this is a great book for you! We will have coffee, snacks and great conversation.
Relocation of the Red Bluff Library
Many of you have probably heard about the possibility of the library being relocated. This is an option being reviewed so that the existing jail services can be expanded. There have been several exciting possibilities discussed for the library to move into and even discussion about building a new library. As of yet no decisions have been made, but we will do our best to keep you updated about the exciting possibilities this new opportunity offers.
Please come in and see our new mural on the wall in the children's area before we move. It's AMAZING! Your children will want to spend lots of time finding their favorite fairy tales, and maybe while you're here you can read a few together. Or come into visit George's Gallery and see artwork created by students at one of our local schools.
-Fiber Arts Group-
Come share your love of fiber arts. Don't know what Fiber Arts are? This means knitting, spinning, weaving, felting, embroidery, bobbin lace, crocheting, lacing, and much more. Come brush-up on your skills and learn some new techniques. All levels of experience are welcome. Beginner are welcome– there will be someone here who can help guide you as you learn. Bring your current projects or start a new one. We love to share some of the wonderful things we've created.
Where: Red Bluff Library 645 Madison St, Red Bluff CA 96080
When: 1st Tuesday of each month 5:00 PM-8:00 PM
Any Questions? Email: trinnahiggs@yahoo.com
Los Molinos Library Update
Los Molinos library advocates are moving forward. Recently a Pancake Breakfast was held by the Molino Star Chapter No. 83, fundraising money for the Los Molinos Friends of the Library. The figures are in and this event made the Los Molinos Library the amazing amount of $1000.00. Please call Sue Gallagher at 384-2945 if you would like help form the Los Molinos Friends of the Library.
The Los Molinos Library is open:
Monday :
9:30 AM to 12:30 PM
Tuesday & Thursday:
3:00 PM to 6:00 PM
More…
"Like" us on Facebook
The Tehama County Friends of the Library Facebook page is updated daily and a great way to stay connected to the library.
Visit our page and "Like" it to keep informed of the many activities, programs, exhibits, classes, story hours and services the library has to offer!
The page is listed as Tehama County Friends of the Library and you can find it by clicking here.
Featured Upcoming Events
Bryon Burruss Book Signing
The Red Bluff Library will be hosting a book signing for local author Bryon Burruss's new book Tuscan Springs.
When: Wednesday March 19th, 2014 from 6-9p.m.
Where: The Red Bluff Library
If you would like to learn a bit more about the book check out this article from the Red Bluff Daily News.
New Arrivals
About Us

Library Services

Childrens Services

Teen Services

Reference Services

Adult Services

Rules & Policies

Databases / ebooks